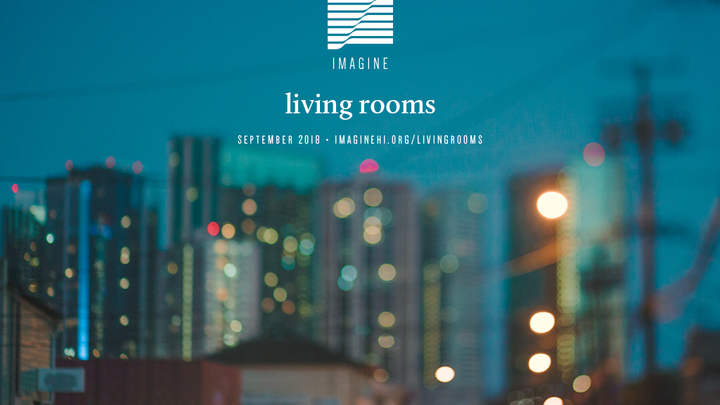 IMAGINE Living Rooms Launch
19 September - 3 October 2018
Free
Dates & Times
19 Sep 2018

6:00pm - 8:00pm

26 Sep 2018

6:00pm - 8:00pm

3 Oct 2018

6:00pm - 8:00pm
About IMAGINE Living Rooms Launch
We believe it is not the spectacular things that happen on stages and at events that change us deeply, but the ordinary rhythm of shared life with others that leads to real lasting transformation.
As we continue to gather on Sunday mornings to celebrate and remember, Living Rooms are the place we experience family and community. In these simple weekly gatherings, as we meet together to share meals, share stories, have conversations, serve others, these are the primary spaces to actually live out everything we learn here and to become what we say we believe.
Location details and further information will be released as we near the event.